Which is the best farmland near Bangalore?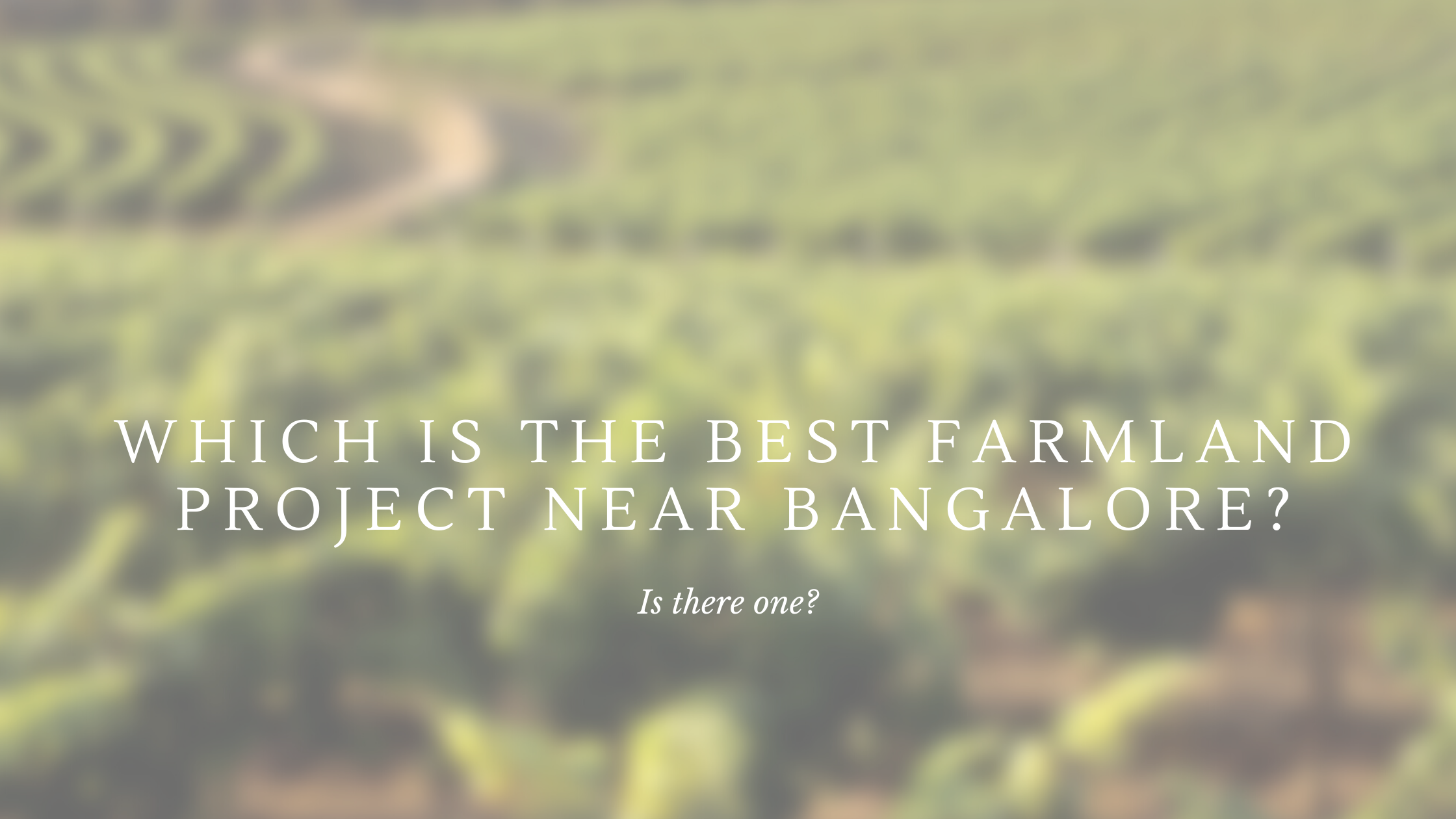 Which is the best farmland near Bangalore?
The meaning of farmland is nothing but a plot of land suitable for agriculture but the significance of buying farmland has changed massively in recent times. People living in cities, people working in corporate, people who are not related to agriculture in any way, shape, or form are investing in farmland projects and because you are here, you are one of them.
But to answer this question of which farmland is best, it is important to understand why such people are suddenly interested in farmland. There are multiple reasons.
- Lockdown Effect: A lot of things that will happen in the market in the coming years will be influenced by the Covid-19 pandemic. The demand for farmland was already there before corona but it has certainly increased as people are looking for a place with fresh air and more connection to nature. Not being able to step out has also made people notice the importance of a bigger abode.
Similarly, the lockdown has also sparked a phenomenon called "Work from home" and with farmland projects, a lot of people are eyeing the possibility of "Work from farm" & workcation.
- Investing in the future: Going back to nature seems to be the next step of development as city life has not only affected nature but also the health and quality of life of individuals. So, to buy a farmland/farmhouse means you are investing in the future and more and more people become inclined towards life in the lap of nature every day.
- Passive Income: This is probably one of the biggest reasons of attraction for today's generation as everyone is looking for diverse, reliable, and worthy ways of investment. In the form of farmland, the perfect opportunity is there for you to get not only a passive income on the crops on your farm but also a great capital appreciation.
- Hobby Farming: You live a corporate life and are staring at a screen 16 hours a day. This is hectic and there are different types of hobbies that can help you dissolve the tiredness of the week. There are several physical activities that you can do so and a lot of people farming as their choice of activity. Those kinds of people are keen farmland enthusiasts.
- Recreational activities: Farming is not the only hobby that attracts people, there are a lot of things that you can do to make a farmland an active place, you can do a variety of activities on a huge plot of land, plus there are a lot of projects that come with a clubhouse of their own.
So, with these multiple reasons for people to buy farmland, it is difficult to find a one size fits all project. Hence, you can only look for a project that is perfect for you and serves your need from farmland, be it the level of involvement, budget, ROI, amenities, type of crop or anything else.
It is not relevant to declare any farmland the project as best so, our advice would be to check out the website of Farmland Bazaar - a one-stop a platform for your farmland needs.
But, are there farmland projects that are significantly different from the others?
- Yes, Vrindavan - The Abode of Heritage gives you the perfect farmland experience with long-term investment plantations along with state-of-the-art amenities. In the meanwhile, Whispering Hills & Breathing Earth offers the best clubhouse & amenities in Bangalore. So, if your priority is luxury in a green setting, you must check them out.