North Bangalore – The New Residential Hub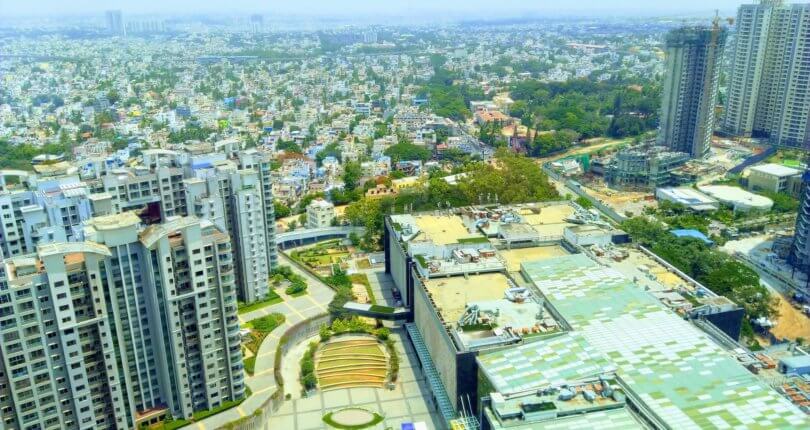 Bangalore/ Bengaluru known as "IT capital of India" and "Silicon Valley of India" is the third largest city of India. The emergence of the city as the center of India's IT and tech industry has led to a subsequent real estate boom. In the past decade, the garden city of India has witnessed a rapid appreciation in property prices, mainly due to the floating population of working professionals moving into the city in search of job opportunities.
In past few years, North Bangalore is rapidly emerging as a viable long-term investment option due to its proximity to commercial developments, social infrastructure, and the emergence of various business parks. Many developers like Godrej Properties, Prestige Group, Embassy, are also moving North and we look into why north Bangalore remains in high demand for home buyers and developers.
Commercial Development
Bangalore Aerospace SEZ: 950-acre Bangalore Aerospace Park including 250-acre special economic zone (SEZ) has attracted investments from 56 large and mid-sized companies.
Devanahalli Business Park: 413-acre Devanahalli Business Park expects to attract an investment of $2.2 billion over the next three to five years.
BIAL IT Investment Region (ITIR):12,000-acres dedicated land for BIAL ITIR has generated interest from over 55 multinational IT companies including Infosys, Wipro, TCS, and Cognizant
International Convention Centre: Bangalore International Convention Centre will be built on 35 acres of land next to the Bangalore International Airport through a public-private-partnership (PPP) model.
Disney Land Theme Park: Department of Tourism determines to boost Karnataka Tourism Industry by initiating over 1000-acres of land for a large, multi-attraction, integrated theme park on the lines of Disneyland through a public-private-partnership (PPP) model.
Social Infrastructure
Nano Park: Government of Karnataka is planning to set up India's first Nano Park with a 15 acre plot for the park containing Nano Incubation Center along with necessary physical infrastructure and support systems.
Connectivity
Bellary Road: Bellary Road ( NH?7) from existing 6?lanes getting widened to 8?lanes, which would sustain higher traffic due to airport expansion and expected real estate developments on either sides of the NH?7.
The commissioning of Kempegowda International Airport in the year 2008, in the suburb of Devanahalli led to a flurry of developments in northern Bangalore.